If you have ever visited a Swede's house in December, it's very likely you've come across a stuffed, gnome-like figure with a woolly beard and a conical cap cheerfully perched upon the fireplace or on the dining-room table.
I have loved these little characters since I was a very young child. And I have recently discovered a family who immigrated to our area. Grandpa Sven has shared several stories with me that I am writing and illustrating. I hope to have the first book out for Christmas gift giving this year called The Tomte's Hat.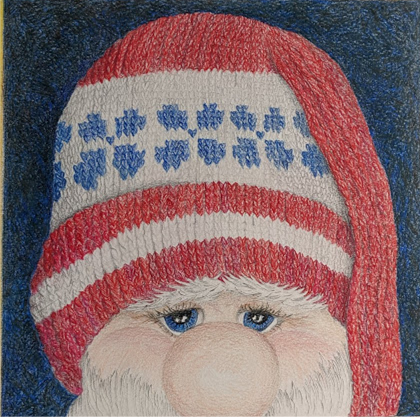 Sven Olafson from The Tomte's Hat
Meet Sven. He is the grandpa that is teaching his grandchildren about his hat.
Subscribe to the Tomte Times to catch glimpses of this whimsical (or should I say mischievous) family of Tomtes trying to keep their heritage and culture alive in this new world!