Fiber arts were a very important part of the culture of my family. All the women in my family enjoyed getting together to work with their hands. Sunday afternoon was a time to gather together and work on projects. Through the years these women played a big part in my fiber art knowledge. Each had her own specialty.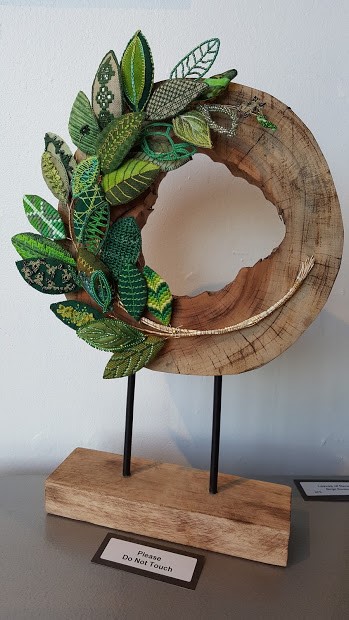 My Grandma Beda did a lot of sewing and quilting. She taught me how to do Swedish Hardanger, Swedish Huck Weaving, and making yo-yos for quilting.
Grandma Mona taught me how to do surface embroidery, tatting, crochet, and beading. I stayed with her at night and she helped me gain skills and learn how to design with stitches that I learned.
Aunt Honey (Helen) taught me how to knit, do needlepoint, and work with felt to make ornaments. She was a kindergarten teacher and passed her love for teaching to me.
My mother taught me how to sew and make my own clothes. I learned proper sewing skills from her in a time before she discovered stitch witchery and zigzag.
Mary, my oldest sister, taught me how to do beading. She also owned a few retail stores that sold many craft supplies. I was fortunate to have access to lots of supplies and the honor to teach classes using the latest trendy items.
Jeanne, my middle sister, taught me quilting and how to build a quilt stash. We spent many hours at quilt retreats sewing into the night.
And last but not least, Margit, my down syndrome sister, taught me how to stick through any situation and improvise. She taught me how important it was to be creative and innovative.
The piece above is called Leaves of Renewal. Each leaf uses a different technique that one of these lovely ladies taught me. There is a whole lot of love in this piece that I felt as I made each leaf and remembered all of our time together.